When summer says goodbye and fall approaches, everyone wants to breathe in the open environment to get inner peace and have a relaxing sight. Many of us do not get time for themselves and their loved ones throughout the year to break bread and enjoy time with friends and family at the dinner table.
Fall tablescapes are an absolute way to celebrate and create memories of good times. If you host a brunch, tea party, or dinner and add your personal styling to your dining table it will be worthy and your guests will feel honored. So, do not let your table be just an eating corner, have some fall tablescape ideas, and choose the best for your party. Let's explore these transitional 17 Traditional & Non-Traditional Fall Tablescape Ideas.
Go Classy
Fall is the time to welcome winters and enjoy gatherings and celebrations. You work the whole year neglecting the colors of life, when fall approaches, the cool wind gives you the welcome note of the seasons change we often get too busy to celebrate. So…one way to celebrate fall in your home, whether you're a party of 1 or a party of 5+ is to set your table with transitional cutlery, using a combination of tradition and non-traditional fall-colored linens along with transitional fall accessories. This will give you the chance to unwind to share stories and plan winter holidays. At the round table, everybody discusses face to face, and centered flowers add grace to the table.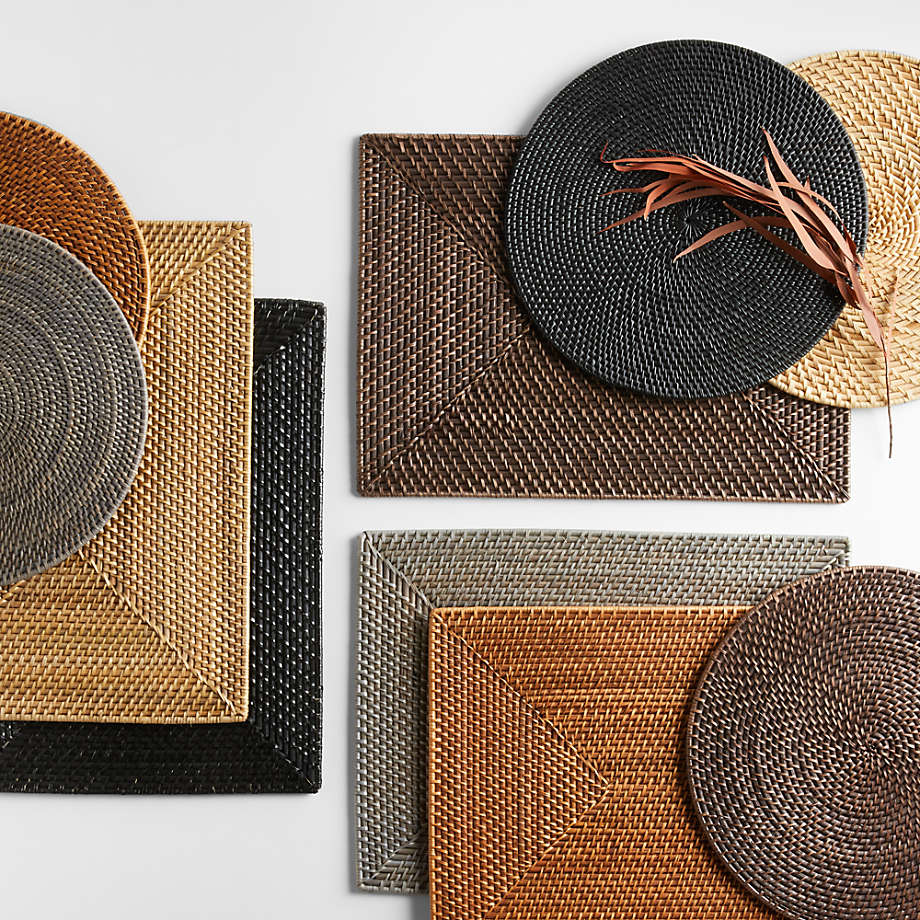 Transitional Elegance
What could add value to a table, more than gracefully placed flower arrangement? This sophisticated fall decor styling is perfect for life-long conversation and the central flower makes this table fall masterpiece.  Plain table cover with matching embossed plates and a royal glass set adds a dreamy sensation to the meal. You can also bring harmony by placing the candle stands over there to add powerful meaning.
Non-Traditional Fall Tablescaping
Prefer, non-traditional fall colors? In the photos below, I kept my original coastal decor as is, and added in touches of fall decor, such as the silver fall leaf decor and miniature white and silver fall pumpkins. I couldn't find any metallic silver pumpkins or leaves so I spray painted those in photos and I added glitter with glue on top. Looks great as a center piece and was less than $10 for table for 6. I also spray painted the pine cones the same way. I found those at a local park.
The styling below will also easily transition into Christmas tablescaping. I'll simply just remove the white pumpkins and replace with some white, gold or silver Christmas decor. Everything else can stay as is! Check out my fall to Christmas dining room transition here.
I love this one below by Maison De Cinq. This neutral fall decor of earthy tones, silver accents and the fun artichoke accessories for non-traditional Fall Tablescaping is such elegance, fun and inviting.
Formality and Elegance, Perfect Combo
Pink is the color of affection and a floral rich table mimics thematic feeling. Blooming pots randomly placed at both corners dramatically give a thoughtful vibe. You relax on a country-styled wooden dining table that is traditionally modern and evergreen. Beautifully placed candle stands with wine glasses are reflecting how avidly this table is set for very special persons. This love coated formal yet elegant table also gives the perfect nature scenes outside space.
Love Green
This fall makes your fall celebration party out of your lounge and simply set a table depicting your love for green. Gleaming sun rays over the table setting are adding a statement verifying your efforts. You can dedicate a table for drinks and just place glasses of different colors and styles. Green floral arrangements with the white and hazel combinations are perfectly stealing the hearts. Your guests will also enjoy nature and not left praising your efforts.
Be Vibrant
Mix and match your whatever you love and be vibrant. Go boho and mix whatever you have. Nothing can beat the flavor of tea at a cozy corner of your home in front of a fireplace where ravishing sunflowers are your gossip partners. The multi-colored cups with bright and contrasting plates, and placemats are unapologetically representing how lively and free you are.
Have a Romantic Date!
Candles are love and it is love to have candles at your romantic date table. The light-colored base of the table makes it welcoming and bright yellow flower supplements the gleaming glory of the meeting. Blue and white dinnerware are complementing the décor.  This fall table décor has much to tell with this setup and is signifying the worth of love birds. You will not get any better chance than this fall and do not miss this theme meal.
Simple is Sweet
It's sweet to be simple and unique. You can also add a small table set up by inverting glass on a wooden dish. A long vase with a beautiful contrasting flower is attractive for its cool color.  This table decor set up is perfect for a casual meal, tiny space or just to add thoughtfulness. If you are hosting a dinner party, you can set up different tables with this theme having different colored flowers and vase. An antique vase is also a good choice to make it a centerpiece.
If you're single or a party of 4 or less, there are very affordable and easy tablescape ideas such as the one below. This style is simple to create, and you can find just about all of the placemats, pumpkins, acorns and branches from your local craft store such as Hobby Lobby, Michaels or any large retail center.
Enjoy a Fall Tea Party!
The cool breeze of fall and sipping tea, chai or whatever your preference, is a perfect match. Arrange a fall tea party and let your tea set tell its story. White tea set with pink printed flower has much to reveal about its glory and matching table cover is presenting that this table cover and tea set with cups, plates, milk, and sugar pot are made for each other. Whatever the color of your tea set, you can match or even contrast with the cover and transform your wooden table into a tea party hosts. You can also have this arrangement on the lawn with pleasant weather to enjoy this fall.
Blow Out the Candles and Celebrate Family Time
Having a candlelight table time with your date is common, but what if you plan a candlelight dinner with your friends or the family. This is a super amazing idea and the set table is not a mess. Take your most favorite crockery set and write a special note for all of the members. Place the plain wine glass with the plate and have some decoration with the seasonal fruit. Adding flowers will also add flavor to the place. Blow up the candles and ask everyone to read their notes to enjoy this most awaited fall dinner. You will see this fall tablescape is the best of all where you will get time to have fun chat too.
A Scary Halloween Table!
Fall is incomplete without pumpkin table decor and dedicating a scary night to celebrate fall. You can cut pumpkins in different shapes and enlighten them with the candles. Various candles on black table cover are adding much appreciated black and red theme that is perfect for Halloween fall table decor. 
Add Gourds and Sunflower
Having big-sized gourds, turnips or sunflowers on the fall tablescape is an interesting thing and you can add character by cutting pumpkins in different shapes. Different styles give a bold statement about approaching winters and fall leaves are adding meaning to this Halloween table décor.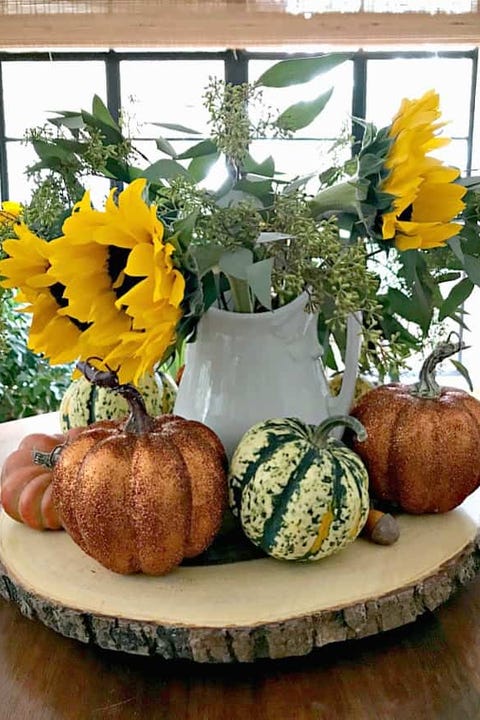 Floral Touches to Halloween Table
Halloween or even Fall-O-Ween tables are often decorated with pumpkins and candles, but floral touch magnifies the looks of the table and diversifies your arrangement. Place any metallic or ceramic pot from your garden space and reward your fall Halloween table with it. It will not fade your arrangements anymore.
Candles and Halloween
Halloween table decor is incomplete without candle arrangement and the treat doubles when you have a scary skull candle stand.  These blown candles at night give a horror view and enthralling celebrations.
With everything going on in 2020, we have to make time for the small things to create wonderful lasting memories. With that being said, I hope you've been INSPIRED!
#lanidoesit